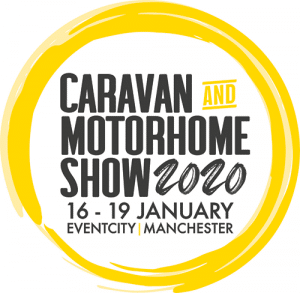 Delivering The Perfect Temporary Contactless Card Machine For The Caravan & Motorhome Show 2020.
The Caravan & Motorhome Show is the North's largest show devoted to sourcing the latest models of campervans, caravans, motorhomes and all accessories. The event is set over 4 days at Event City in January 2020.
Official Contractors To The Caravan & Motorhome Show at Event City
Wireless Terminal Solutions have been working with Clarion Events for the last decade providing both organisers and exhibitors the latest in temporary card machines and Point Of Sale equipment.
Why choose temporary card machine hire for the event?
Short term PDQ rental machine has become increasingly popular in the last 10 years and is often the go to solution for exhibitors wishing to accept card payments from an exhibition venue. We have built a reputation for the go to people for this service and our team will support you every step of the way through the rental period.
Our short term card machine rental comes with:
Free set up
Free technical support including evenings and weekends
Dedicated account manager
No lengthy contracts, solely hire the PDQ machine for the Caravan & Motorhome show.
Fast, efficient and reliable to operate
Contactless enabled technology
Latest in secure technology
If your business, already accepts card payments the process is incredibly easy. We simply link your existing merchant account to the terminal. Customers simply pay to hire the card machine (and delivery costs), there are no hidden extras.
If you need to start accepting card payments for the event, please get in touch for a simple, cost effective solution. We always ask exhibitors to plan in advance (ideally at least two weeks wherever possible).
Delivery Of Your Card Machine for the Caravan & Motorhome Show at Event City
Wireless Terminal Solutions aim to deliver your short term rental a few of days before the show, and this is normally delivered to a business or residential address.
Depending on the needs of your business for the event, we supply a vast range of POS hardware suitable for the event. To discuss hiring a credit card machine from the official suppliers to the event please complete the form attached form or call 0345 459 9984.