Christmas 2020 marketing strategy tips for small business owners
Share this Christmas 2020 marketing strategy tips across all your social media channels, to make sure nobody misses it.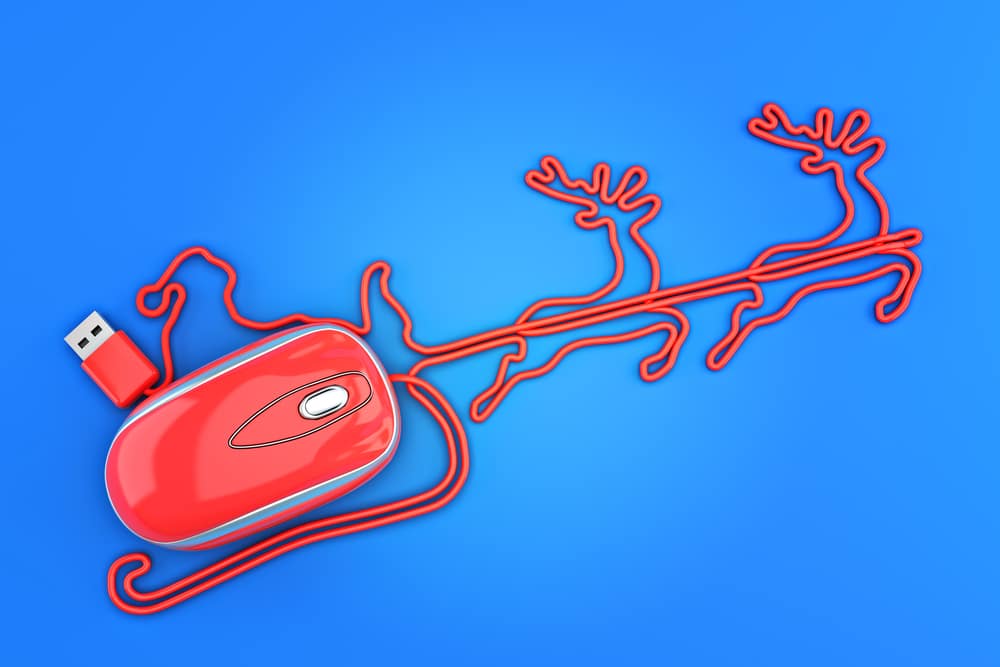 In this blog we'll look at marketing strategy tips for small business owners in Christmas 2020. Find helpful tips on creating eye catching visuals, scheduling social media posts utilising hashtags at the same time. After the emotions 2020 has given so many of us, I think it's fair to say that sharing is caring, especially during the Christmas period and that extends to small business owners who need our support more than ever.
As Christmas approaches, businesses need to get their marketing right to get noticed by the consumer and keep them loyal. With the uncertainty we are facing over potential lockdowns now is the time to convey a message about providing great service or creating tailored social media campaigns, being a good listener is key. If you're not paying attention to what customers are saying online, there is every chance your business will get lost in the New Year shuffle.
No matter how devastating the effect of the current pandemic, you can use this time to your advantage. Especially if you're a small business competing against larger brands and organisations. A bettor strategy will ensure that as your consumers become more receptive to receiving your marketing tactics positive results are guaranteed!
Keep them updated on social media
Managing a business in 2020 means having all bases covered, from customer base to revenue streams. More customers than ever will be looking for updates on your business via social media in the coming months. Ensure you're the first to post about products and services, any changes to operating hours and special offers.

Christmas Competition
If you run a competition, the goal is to generate higher engagement and conversions. Ask people to engage with your brand in some way, either through a comment on a post or tagging your social media handle and relevant keywords on their image. The prize can be something as simple as an entry into a draw for a break away or dinner out. Join the Christmas Challenge for the chance to win a prize pack loaded with gift cards, vouchers.
Utilise hashtags
Providing a personal touch to your posts over Christmas? It's a present that keeps on giving. Social media is important for every business, probably never more so under the current climate. Over the Christmas period, your posts will be even more visible to customers with lots of people sharing their favourite holiday moments. Use a relevant hashtag to help other people find the content you share on social. If you're going to be taking loads of pictures over the festive period, try and create as many holiday-related hashtags as you can – anything that's Christmas-related like #merrychristmas, #justgotthemug, #myfavgifts could all make great hashtags for your social media posts. Adding a holiday hashtag such as #christmashappysaturday or #merrychristmas2020 is sure to give your post more visibility in that person

Social media offers
As the season to be jolly gets underway, small business is set to make a big splash on Instagram, Twitter, Snapchat and Facebook with a series of #SocialXmas offers. The multi-channel social media campaign aims to position small business as a fun, festive brand and let consumers know they're ready to help wrap up the year in style.
Reach out with some Charity work
How about raising some money for a worthwhile cause and having a bit of fun in the process.  Has your business considered getting involved in Christmas Jumper Day 2020? it's making the world a better place by raising cash for worthwhile charityies. #christmasjumperday. Momentum connects small businesses with large clients that make a difference.
Customer service
A holiday rush is a perfect opportunity to turn an ordinary customer into a loyal one. Our experts share tips on how small businesses can handle the holiday rush. Get a head start for the festive period. Increase productivity and efficiency to make sure you finish 2020 strongly.
Keep calm!
Great holiday marketing doesn't happen by accident. It requires planning and careful consideration of your target audience. Whether you're preparing for this year or next, we've put together a list of ten tips that will help you make the most out of your Christmas marketing campaign for years to come.
What marketing strategy tips would you recommend? As ever we'd love to hear your thoughts and comments