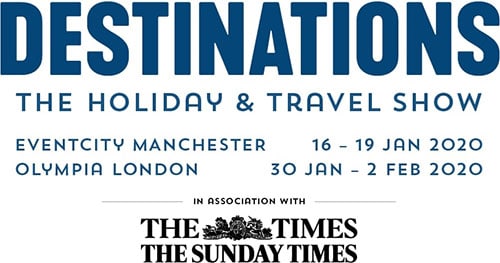 Delivering The Perfect Temporary Card Machine For Destinations: The Holiday & Travel Show
The Holiday & Travel Show takes place over two events in Manchester and London in early 2020 and is regarded as the go to event to gain travel inspiration, dedicated to finding you your ultimate holiday.
Are you an exhibitor looking to hire a temporary card machine for the event?
Wireless Terminal Solutions have been working with Clarion Events since 2009 providing both organisers and exhibitors the latest in temporary card machines, ePos equipment and other Point Of Sale hardware.
What are the benefits to choosing a short term card machine from the official contractors?
There are a plethora of benefits to using our short term hire services. Not only are we one of the UK's market leaders for this facility but exhibitors can rest in the knowledge they'll be receiving safe secure contactless enabled card machines.
Our short term card machine rental for the event comes with:
Free set up
Free technical support including evenings and weekends
Dedicated account manager
No lengthy contracts, solely hire the card machine for Destinations: The Holiday & Travel Show
Fast, efficient and reliable to operate
Contactless enabled technology
Latest in secure technology
If your business, already accepts debit and credit card payments, then we can have you equipped with a card machine in a couple of days (we do ask exhibitors to plan in advance). We link your existing merchant account to the credit card machine. Exhibitors attending the event pay to hire the card machine (and delivery costs/optional extras), there are no hidden extras.
If you need to start accepting card payments for the event, please get in touch for a simple, cost effective solution. We always ask exhibitors to plan in advance (ideally at least two weeks wherever possible).
How will I receive my card machine ahead of the event?
Wireless Terminal Solutions aim to deliver your short term rental a few of days before the show, and this is normally delivered to a business or residential address.
Depending on the needs of your business for the event, we supply a vast range of POS hardware suitable for the event. To discuss hiring a credit card machine from the official suppliers to the event please complete the form attached form or call 0345 459 9984.