Integrated payment solutions
Wireless Terminal Solutions offer a new, fully integrated EPOS and chip & pin card terminal suitable for any size of business. Our fully integrated EPOS solutions provide EPOS systems that greatly benefit companies, saving you time and money by offering enhanced sales management, stock control, cash management and banking.
Our software, developed in-house,  can cater for any requirement offering greater flexibility for the end user. If you have a requirement that currently is not offered we can simply create this for you.
Our EPOS units are commonly used in nightclubs, exhibitions, sporting venues, bars and cafes. Every EPOS order is bespoke, and tailored towards the needs of the customer. Along the way, every scenario has been taken into consideration to provide a complete solution for card payment processing and management.
Why Choose EPOS
Monitoring your sales is a key feature for any business and using our EPOS equipment will allow you to keep track of the most important information. The software developed can be accessed remotely from anywhere in the world allowing you to keep tabs on your business on the move.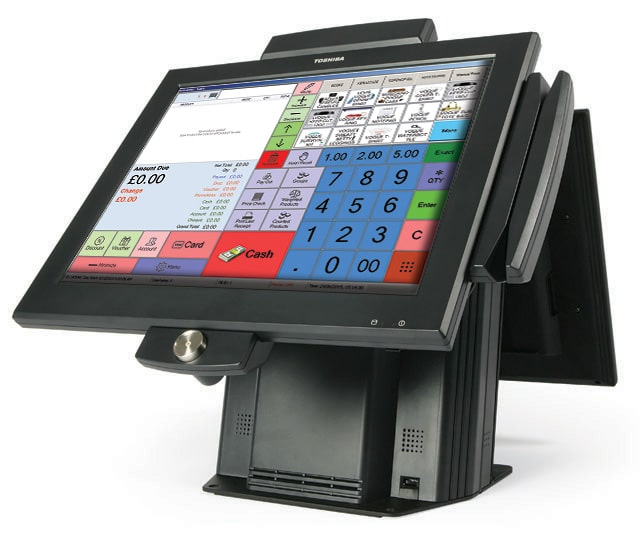 EPOS & Integrated solutions are available for short term/long term rental
Wireless Terminal Solutions are a specialist in Epos solutions and have the capability of offering this service on Long or Short term rental agreements. With a full product integration taking place before dispatch we make using the solution as simple as possible for the end user.
IPP350 Pin pad – Small, robust, and is directly configured to the Epos unit. We ensure a full set up configuration is in place prior to dispatch meaning less onsite installation is required.
ICT250 countertop – Small, Robust commonly used device connected to the Electronic Point of Sale device powered through IP or PSTN connectivity.
Please see a screen shot of the supplied software we have developed for a typical sales screen.