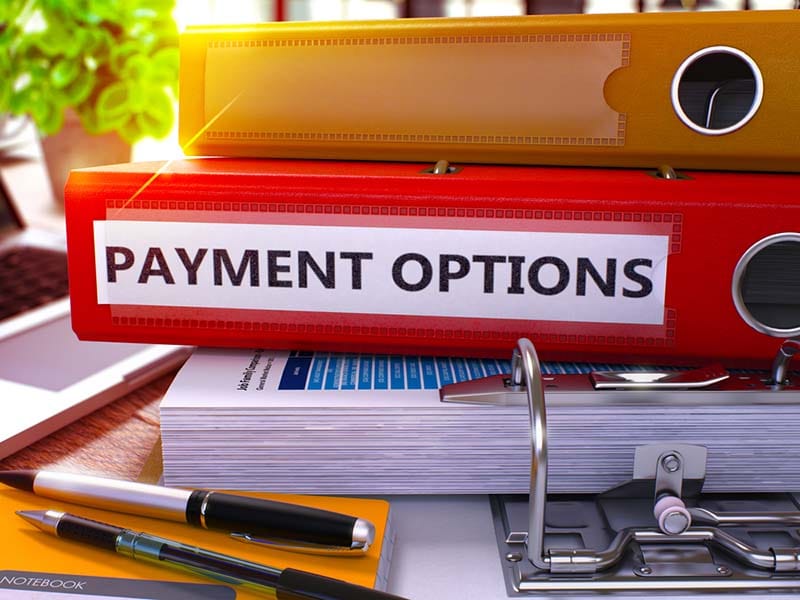 How Can a Virtual Terminal Benefit Your Business?
You may be familiar with a Chip & PIN card machine, you've probably paid by a contactless card but are you aware of a facility called a virtual terminal? Virtual terminals aren't a new payment concept, but many small business owners may not be au fait with how they work. This blog is designed to help business owners with a simple overview for those that are contemplating implementing a payment infrastructure in the coming months:
What is a virtual terminal?
Let's kick off with the most commonly ask question. A virtual terminal is a web-based platform that will give business owners the ability to process card payments over the phone. It is basically the equivalent of a standalone credit card terminal. Accepting payments in today's fast paced society by whatever means is pivotal, and introducing a virtual terminal can enhance your business and will allow you to accept card payments over the phone, in a safe, fast secure setting. Introducing a virtual terminal eliminates system maintenance, and one of the key features to a virtual terminal is unlike a credit card terminal, multiple users can access the system at the same time.
What types of businesses use a virtual terminal?
It is quite a wide spectrum, but primarily a business that needs to process debit and credit card payments but do not have access to a customer or client's card details. Virtual terminals are particularly popular with hotels, tour operators and hospitality settings. Any business can use a virtual terminal, it's basically like for like as a physical Chip & PIN machine, with the only difference being that it is hosted online.
Can I take payments on the go using a virtual terminal?
Potentially yes! As long as you have access to a dedicated Wi-Fi connection and your software is compatible, it gives you the ability to take customer payments anywhere and at anytime. Turn your laptop into a fully fledged payment device and maximise every given sales opportunity. Trades that are mobile, such as a local locksmith like KC Brighton Locksmith or a plumber like Frank Finn Plumbing & Heating Richmond, find virtual terminals especially useful to take payments from customers.
How easy is a virtual terminal to use?
Technology can often be a concern to business owners particularly if staff are not up to speed with how they work. A virtual terminal is extremely user friendly and straight forward to use. In today's fast paced environment, the chances are you've shopped online…….well if you have you've invariably been redirected to a webpage at the end of entering your card details and then clicked "pay." A virtual terminal works in a very similar way. When a business owner is ready, they simply log into their virtual terminal and enter the customer payment details and follow the onscreen instructions.
You will then click "submit" or words to that effect and be directed to a page where the payment is processed. Depending on which company you use and the type of virtual terminal you use you may need to include additional customer details and this can include the customer's address, phone number etc.
Where can I get a virtual terminal?
Many companies will try and offer enticing lucrative deals to secure your business but it's always good to shop around to see what deal is best suited to the needs of your business. For many business owners, accepting and processing card payments is one of the most important infrastructures they'll need. Check out various virtual terminal suppliers to compare prices and the support that comes inclusive. What transaction fees will you be paying? Ensure you get everything in writing and it may be advisable to do some additional research on the company to get first hand reviews from customers to see what they're saying.
Virtual terminals delivering a great alternative to credit card machines for UK businesses
More and more UK businesses are now opting to have a virtual terminal in place. This is primarily to support the needs of their customers and ensure they have the necessary payment infrastructures in place. With the majority of UK virtual terminals there is limited training required, thus meaning most businesses can be up and running in next to no time!!
Would you like to learn more about virtual terminals?
Wireless Terminal Solutions are an independent payment specialist. We have exclusive relationships with some of the UK's acquiring banks meaning we can offer customers exclusive savings and fantastic deals. If you are considering accepting payments using a virtual terminal, why not talk to us first. We offer leading UK-based technical support. By choosing a virtual terminal with Wireless Terminal Solutions, we can offer customers such great payment solutions that include – no minimum monthly service charge (MMSC), no joining fees, and no PCI DSS compliance and non-compliance fees amongst other key aspects. Our friendly team could have your business established with a virtual terminal in a matter of days. Please contact us today on 0345 459 9984 or email sales@wirelessterminalsolutions.co.uk