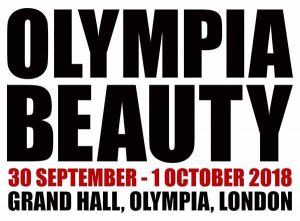 Britain's best loved beauty event continues to be the leading exhibition in the UK. 2017's show saw over 18,500 beauty industry professionals descend on Olympia London. The event provides a unique and invaluable opportunity to showcase your products direct to an affluent audience who are committed to spending money on their businesses & themselves.
Delivering the perfect credit card machine to meet your requirement
Our dedicated and highly efficient team will gain an understanding of your requirement, and offer the best possible advice at the time of hire. All our card machines are contactless enabled, allowing you to eliminate queues during peak periods at the event.
Our card machines for the event come with:
Free set up,
Free technical support
Dedicated account manager
No lengthy contracts, solely rent a handset for the event
Fast, efficient and reliable to operate
Contactless enabled technology on all our handsets
Latest in secure technology
If you already accept card payments we simply link your merchant account to the terminal. If you are new to cards
Delivery of your card machine for Olympia Beauty
We aim to deliver your order a couple of days prior to the event, and this is normally delivered to a business or residential address.
Delivering a comprehensive range of card machines for Olympia Beauty
Depending on the needs of your business, our friendly team supplies an expansive range of card terminals suitable for the Olympia Beauty which include mobile, Wi-Fi, Bluetooth and Countertop. The majority of exhibitors who use our services for the event opt for the mobile solution (as you don't require costly Wi-Fi), but we can build a solution around the needs of your business.
Official contractors to the event since 2010
Wireless Terminal Solutions have been the official contractor of credit card terminals and ePOS systems to the event since 2010 and frequently offer onsite technical support to the event. To discuss hiring a credit card machine from the official suppliers to the event please complete the attached form or call 0345 459 9984.