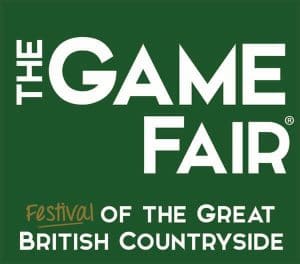 The Game Fair returns at Ragley Hall from 27th-29th July 2018. The event Celebrates British field sports and country life, The Game Fair boasts a comprehensive itinerary for the whole family.
Delivering the perfect credit card machine to meet your requirement
We've teamed up with the event organisers to the Game Fair to deliver exhibitors a cost effective, reliable solution to accepting payments.
Our friendly team will work with you ahead of the event to deliver the best possible solution. All our card machines are contactless enabled, allowing you to eliminate queues during peak periods at the Game Fair.
Our card machines for the event come with:
·         Free set up,
·         Free technical support
·         Dedicated account manager
·         No lengthy contracts, solely rent the handset for the Game Fair
·         Our card machines are fast, efficient and reliable to operate
·         Contactless enabled technology on all our handsets
If you already accept card payments we simply link your merchant account to the terminal. If you are new to cards please get in touch to discuss a cost effective solution to enable you to accept card payments.
Credit card machines for The Game Fair
The friendly team at Wireless Terminal Solution supply an expansive range of card terminals suitable for The Game Fair. The majority of exhibitors who use this service will opt for the Wi-Fi credit card terminal, but we can build a solution around the needs of your business.
To discuss hiring a credit card machine from the official suppliers to this years Game Fair please complete the attached form or call 0345 459 9984.