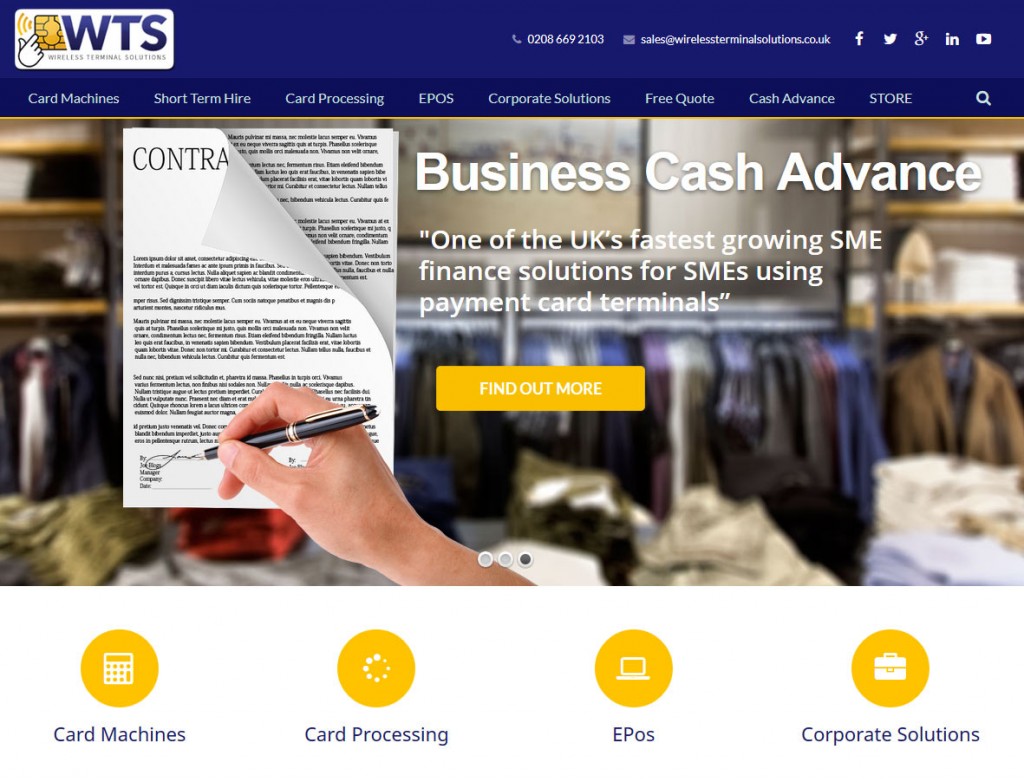 Wireless Terminal Solutions – Launch New Website
We are pleased to announce the launch of this new website for Wireless Terminal Solutions Ltd.
Based on a review of and practical advice from many of our partners, we designed this website to improve the user experience, whilst ensuring all detail is clear, concise and comprehensive. It was imperative to pass across our detailed industry knowledge to the end user.
Wireless Terminal Solutions will continue to update our website on a regular basis, with case studies, the launch of new products and news from our and partners.  In the New Year, we will discuss ways to enhance our communications further through the use of social media tools.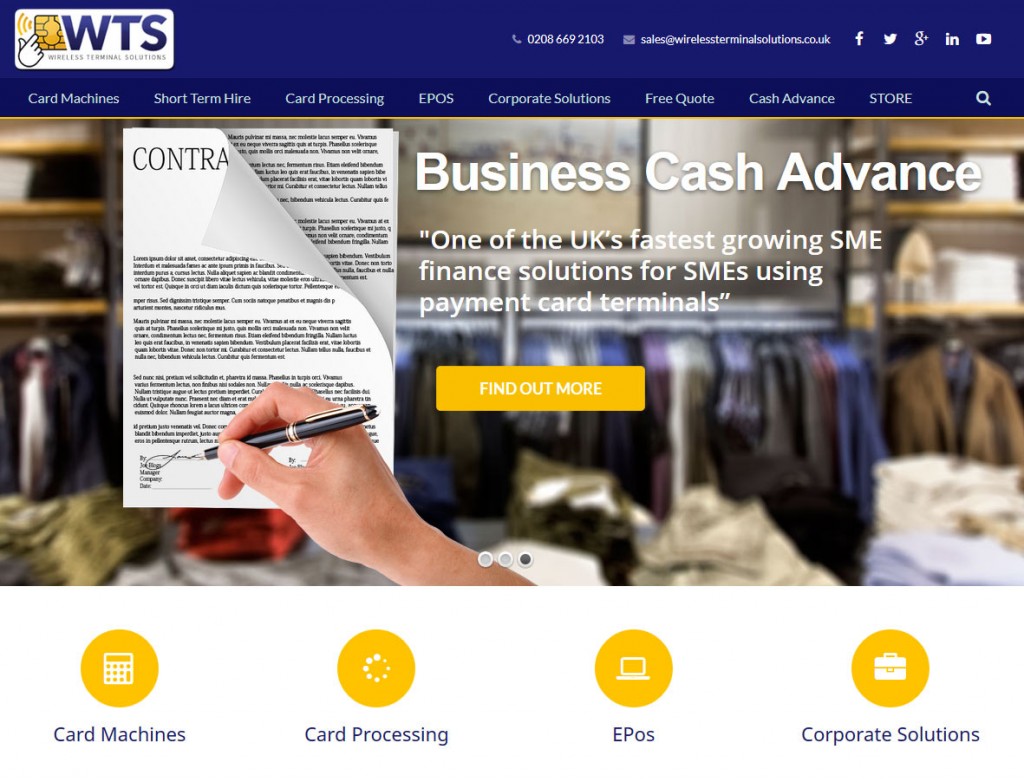 Dedicated pages including, cash advance, card processing, corporate solutions, short term hire. We have also included first hand testimonials from customers who speak of their experience.
After listening to our customers, we've now introduced a dedicated technical channel, which is also accessible on Youtube, with video's running alongside literature ensuring maximum support with your card terminal.
Please take a moment and navigate through our new website, and let us know your thoughts. If you have any questions or comments regarding the content contained in our website, please feel free to contact us.
"The website has undergone a big transformation, and we have ensured that with extensive research, the user experience for customers has been significantly improved" comments Taylor (Head of operations) "The new Wireless Terminal Solutions website provides a valuable tool for customers who may be contemplating accepting credit cards within their business or organisation"
With the summer season in full swing, now is the ideal time to take advantage of our competitive chip and pin rentals! WTS provide a complete one stop shop for all your payment needs. Please contact us now on 0845 459 9984 to discuss your requirement