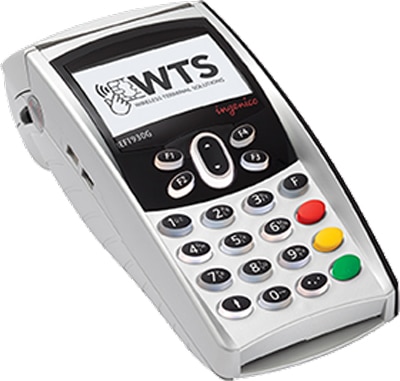 Important Information for Customer's Who Currently Own or Rent an Ingenico EFT930 Series Card Machine
If you are a customer of Wireless Terminal Solutions, and currently own or rent an Ingenico EFT card machine, please be aware this card terminal is fast approaching its end-of-life from a PCI security compliance point of view.
To learn more about this or to speak with a member of the customer support team, please contact us on the usual number. Additional information about Payment Card Industry and compliance can be found at https://www.pcisecuritystandards.org/pci_security.
The Council was founded eleven years ago by Amex, Discover, JCB International, Visa and MasterCard. They share equally in governance and execution of the Council's work.
As one of the UK's leading suppliers of card machines, this will mean, WTS will not be able to deploy this particular model on either a short term, or long term basis, nor will the card terminal be produced by the manufacturer Ingenico.
As we fast approach spring 2017, now is the perfect time to take advantage and upgrade to a contactless card machine that will deliver simplicity, and allow you to take payments seamlessly. Wireless Terminal Solutions are committed to finding a flexible cost effective solution to provide you with an upgrade on your current terminal. We offer an extensive range of card machines that includes the portable card machine, countertop card machine, mobile card machine and Wi-Fi card machine. Our contactless card terminals accept all major debit and credit cards and are PCI compliant.
Call us today on 0845 459 9984 or email sales@wirelessterminalsolutions.co.uk to discuss your card machine upgrade options, or to learn how WTS can ensure you are working within the guidelines of the PCI DSS. We look forward to serving your payment needs.