Serve more customers with contactless countertop card machines
At Wireless Terminal Solutions, we work with thousands of small businesses to supply countertop card machines for retail premises. Our contactless countertop card terminals, offer a cost effective payment solution to businesses operating from a fixed location. Our countertop credit card machines are trusted by many UK retail businesses because of their simplicity to use as well as their speed and security. The countertop card machine connects directly to a PSTN or IP line and a dedicated power source. The Chip and PIN technology increases safety and reliability.
We provide the latest countertop card machines, the Ingenico ICT220 and ICT250, and excellent customer service. Our Chip and PIN machines are popular in a wide variety of sectors including retail premises and sporting venues. The countertop card machine brings the latest technology to your business, coming with the contactless facility, meaning you can serve more customers than ever before. With fewer people now carrying cash, a countertop card machine will help your business increase sales as well as adding credibility to potential customers and making it look more professional. Find out more about all of the card terminals we offer at the card machines header.
What our card machines offer
What our card machines offer
Increased revenue opportunities
Fast transaction process
Contactless credit card payment enabled
Compatible with ALL major UK acquirers (Worldpay, First Data, Barclays, AIB, HSBC, Lloyds, AMEX)
Card terminal Connects through a designated phone line
Designated UK baed technical support that operates evenings and weekends
All our Chip and PIN card machines are fully configured to the merchant account prior to dispatch, meaning the countertop card machine simply needs to be plugged in and you're ready to go. Our technical engineers offer over the phone tutorials once the PDQ machine has been delivered, giving you complete peace of mind.
We work with a merchant referral partner to ensure a quick, cost effective service and in many cases save customers money than if they went to their own bank.
If you already have an existing merchant account, we can link the countertop card terminal to your existing account allowing you to maintain the existing relationship with your merchant provider. Unlike some card terminal providers, Wireless Terminal Solutions work with ALL major acquirers (Worldpay, First Data, Elavon, Barclays, AIB, HSBC, Lloyds and AMEX) in linking the point of sale card machine to these accounts.
Wireless Terminal Solutions popular countertop card machines are reliable and accept all major debit and credit cards and also accept ccontactless cards for even speedier payment. Payments are authorised and authenticated in seconds and you can rest in the knowledge the payments are protected by the industry's anti-fraud standards for keeping customer card data secure. The countertop card terminals have been designed to meet the needs of both large and smaller independent retailers.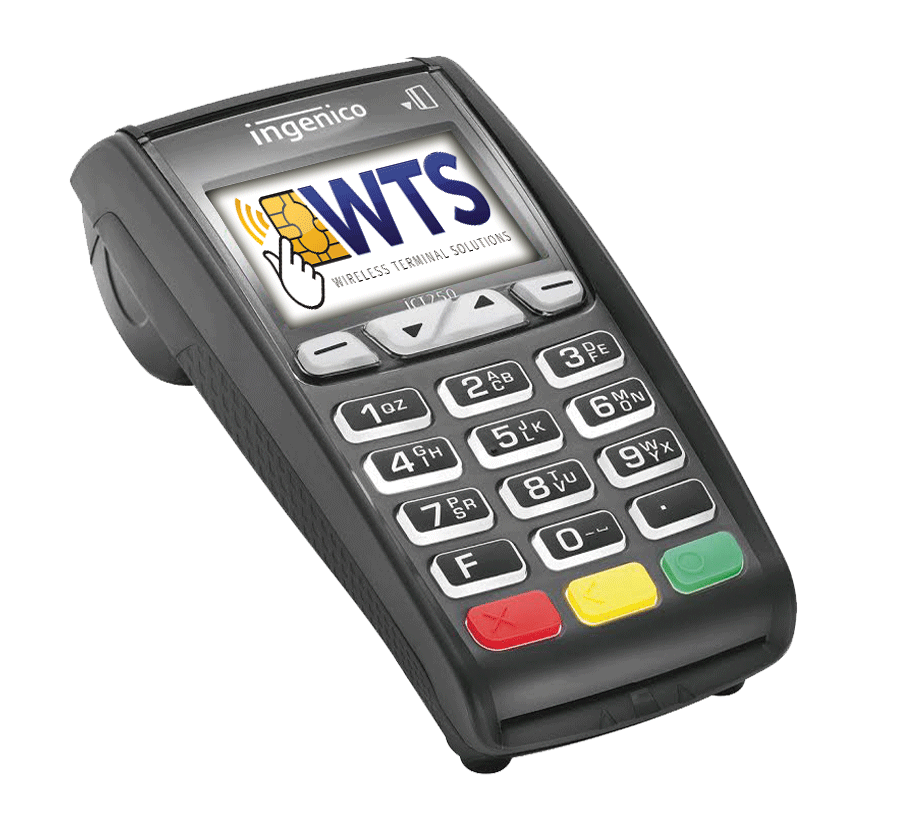 For more information on any of our products or to discuss a countertop card machine please call a sales representative on 0845 459 9984 or email sales@wirelessterminalsolutions.co.uk
For more information about the Ingenico ICT220 and the ICT 250 click here: USER GUIDES