How to take care of your card payment machine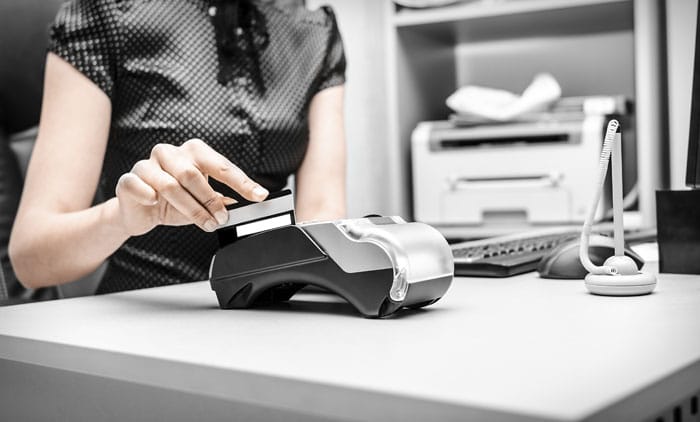 Whether you've bought your card payment machine, or rented it from your merchant service provider, you're going to need to take care of it so as not to end up damaging it or putting increased wear and tear on it.  Here is a quick guide with some steps that will help you take care of your device.
Keeping your device safe from thieves
If you're a mobile trader, you may want to make sure that your card payment machine is safe from people who may want to steal it.  Always keep an eye on it, making sure you know where it is.  You can buy holders where you can keep it attached to you at all times.
If you are leaving the device in your car/van for any reason, make sure that it is stored securely and can't be seen by people walking past your vehicle.
These steps may save you from having to shell out to replace your card payment machine, or even having to claim insurance to get a new one.
Keeping your device safe from accidents
Accidents do happen but a lot of them come from carelessness.  Make sure your device is on a secure footing if you're leaving it on a table/counter.  Try to make sure you don't have a glass of water nearby and encourage your customers to keep it on the table/counter while using their payment cards.  If you're packing it away at the end of the day, make sure you don't put anything heavy on top of it to avoid crushing the device.  This will help ensure that your device stays looking good which will give a good impression to your customers.
Keep your device clean
If you notice anything such as dust on your keypad, or any marks on your device, clean them off.  It will only take a few seconds and a clean device looks much better to your customers than one that is dirty or has a few marks on it.
Keep your device charged
There really isn't anything worse than trying to make a payment and the card payment machine goes down.  You don't know if your payment has gone through and you may even lose your customer.  So always make sure that your device has charge and top it up during the day if need be.  If you have access to a power point, maybe leave it plugged in so it always keeps charge. A low battery can also result in the card machine printing slowly, and can also impact the finish on the receipt.
If there is a fault, have it fixed
A lot of broken payment card machines started off as a small fault that was ignored.  It might still be working, or switching off occasionally, so you decide to leave it unless it gets worse.  Worse might be it stopping working at all.  If you do spot a small, intermittent fault, it is best to have it repaired right away.  This means that you'll be able to make sure you keep your device running properly.
Following these simple steps will help you take care of your card payment machine.  If you need any further advice or help please contact us – https://www.wirelessterminalsolutions.co.uk/contact-us/