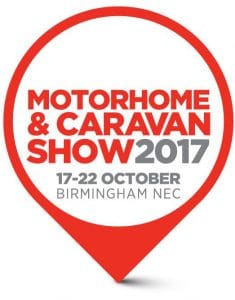 Wireless Terminal Solutions are proud to be the official contractor to this year's Motorhome and Caravan Show which promises to be the biggest and most exciting yet. Set over six days and filling 11 huge halls at the UK's leading exhibition venue the NEC in Birmingham.
Wireless Terminal Solutions provide a personal and unique service for exhibitors attending the show, delivering temporary short term rental on card terminals. Our credit card machines give exhibitors the option of allowing them to pay with a debit or credit card without you having to commit to a long term agreement. Using our short term hire, you simply hire the card terminal for the duration of the show. Unlike other companies, you are only charged for the time you use the card machine.
To discuss hiring a card terminal for the event in October, please call our dedicated events team on 0208 669 2103 or complete the form and a WTS representative will offer the best possible advice at the time of hire. (Please note, we generally recommend at least two weeks' notice for any subsequent bookings)
Don't have a merchant account?
Please call us, and WTS will be able to advise on how you can start accepting card payments for the event.
WTS also provide short term hire EPOS Systems for the event, a fast and efficient way of dealing with customer's onsite, and helping to highlight stock levels of top performing products so you can ensure you have adequate supplies.
All short term EPOS Systems supplied by Wireless Terminal Solutions are programmed to the exhibitor's specification and come with easy to read basic operator instructions. These can be collected from our Surrey offices or delivered to the NEC via our same day courier.
Wireless Terminal Solutions have been the official contractor of card terminals to the NCC since 2010' and all orders come with FREE technical support that includes evening and weekends.
We wish all exhibitors attending the event every success.
To discuss hiring a chip and pin card terminal please call us today on 0845 459 9984